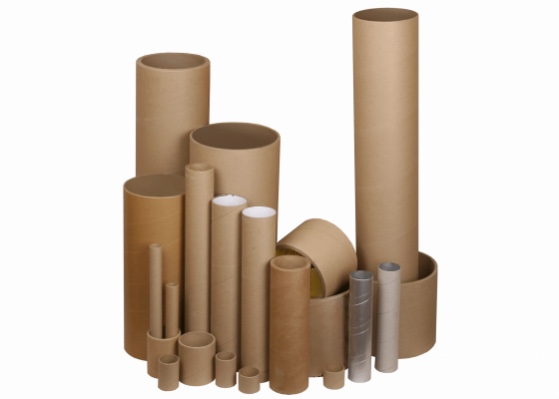 Cardboard cores
Cardboard core - an auxiliary cylinder tool made of cardboard, used for winding various roll materials such as ribbons, twine, threads, films, paper, fabrics, etc.
Cardboard cores can be also used as a cylindrical packing, a gift wrap or a container for packing loose food and non-food products. Cardboard cores (sleeves) are consumables for large industries.
Cardboard cores (also called cardboard sleeves and cardboard spools) are popular with manufacturing companies.
Their main purpose is winding of roll materials. Here are just some of the applications of the cardboard cores (spools, sleeves)
Still have questions?

Call the sales department:

+38 050 361 76 07
⭐ Winding of polymer roll materials: all kinds of single-layer and multi-layer films, etc.
⭐ Winding of textile roll materials: fabrics and nonwovens, threads, fibers, yarns, leather, fur, etc.
⭐ Winding of pulp and paper roll materials: offset paper, sack paper, roll cardboard, parchment and imitation parchment, laminated paper, toilet paper, fax and printer paper, self-adhesive labels, etc.
⭐ Winding of construction and technical roll materials: vapor barrier, roofing felt, construction mesh, sandpaper, insulating tape, linoleum, floor coverings, etc.
⭐ Winding of packaging materials: packaging adhesive tapes, double-sided adhesive tapes, PP packaging tapes, PET packaging tapes, polymer and paper twine, stretch film, foil, bags, various types of films and adhesive tapes, etc.
⭐ Cylindrical containers (tubes): salt, spices, chips, alcoholic beverages, chemical mixtures, washing and cleaning powders, tubes for printing products, etc.
⭐ Gift wrapping, beautiful gift wrapping for alcoholic beverages (wines, cognacs, etc.).
Buy cardboard cores (sleeves), cardboard tubes. Sales manager Andrey Sova: +38 050 458 81 41